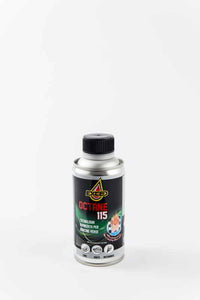 EXCED OCTANE 115
Latest generation additive with very high anti-knock and detergent qualities. 
OCTANE 115 increases the octane number in new generation gasolines and performs an
effective cleaner effect for cleaning injectors. 
Pour the entire contents of the bottle (250 ml) into a full
tank of petrol (40 L to 60 L).
Designed for Cars, Motorbikes and Boats.